Instructors
David Demeter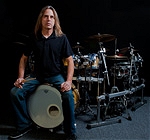 David Demeter has been playing drums professionally for over 35 years, a career that has included touring and extensive studio work in all genres of music, as well as television and film soundtracks. In 2002 David was inspired to begin teaching full time and opened the first Drum Lab music education and digital recording facility in Lake Forest, CA. In 2006 this endeavor evolved into the new expanded location in Laguna Hills, California. More »

Ray Weston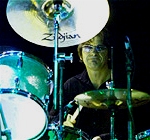 Raymond Weston, a 30-year veteran of the British pop scene, is a recent import to South Orange County and The Drum Lab is proud to welcome him to the teaching staff. Ray has played all styles with a variety of artists such as Andy Summers, Robert Palmer, Gavin Rossdale, Belinda Carlisle and Tom Jones. Ray teaches the fundamentals of drumming such as technique and reading music, as well as grooves and how to support a song.

David Oromaner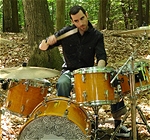 David is an alumni of The Collective School of Music in NYC and also holds a bachelors degree from University at Albany and a Masters in Education from Touro College in New York, and is a recipient of the prestigious Louis Armstrong Jazz Award. David has toured extensively throughout the United States and Canada, including appearances at the popular Bonnaroo Music and Arts Festival (2014), and North by Northeast (2012). David has played on more than 50 records and nationally distributed soundtracks and is currently recording and producing with the jazz/rock fusion trio, Outside Pedestrian. More »

Learn all aspects of drumming including, technique, independence, phrasing, syncopation, odd meter, world rhythms, fills and more.
For the extreme drum enthusiast or the professional with an emphasis on developing your professional career, make The Drum Lab your home for your drumming education.
Gregg Bissonette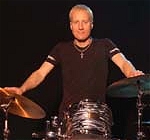 Gregg Bissonette is a world renowned drummer, instructor and clinician. He has played with many high profile artists such as David Lee Roth, Toto, James Taylor, Carlos Santana, Joe Satriani, Maynard Fergusson, Ringo Starr and many others. Gregg is a highly sought after recording session player and his credits include the sound tracks of many popular films. The Gregg Bissonette Master Class Series at The Drum Lab has become a highly anticipated event. Look for the next upcoming Master Class with Gregg.

Walfredo Reyes, Jr.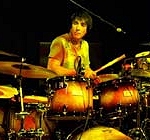 Walfredo Reyes, Jr. is an internationally recognized drummer and percussionist who has played with Santana, Steve Winwood, Jackson Browne and Christina Aguilera to name a few. The Drum Lab is honored to have Walfredo on staff as a Master Class Instructor and private teacher. Check the Drum Lab calendar for the next Master Class with Walfredo. If you are interested in booking a private lesson with Mr. Reyes, please contact David at the Drum Lab.