EVENTS AT THE DRUM LAB


---

PAST EVENTS



Master Class - Performance / Clinic
Meet & Greet

With Legendary Drummer Walfredo Reyes, Jr.

Currently with Chicago the Band. Formerly with Santana, Steve Winwood, Lindsey Buckingham and Traffic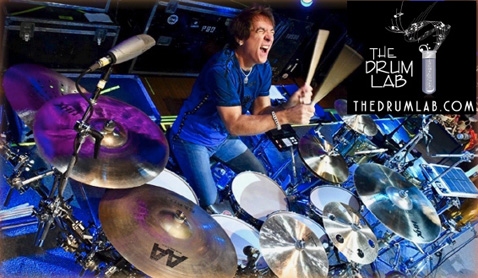 Saturday, February 1, 2020

12:30 PM - Master Class check in

1 PM to 3 PM - Master Class - $100
(limited to 16 students)

3 PM - Doors open to public for Drum Clinic

3:20 to 4:10 PM - Free Drum Clinic Performance

4:10 PM - Meet & Greet

Call 949.460.0054
CLICK IMAGE FOR POSTER

---
Master Class Small Group Setting
With Grammy Award Winner Gregg Bissonette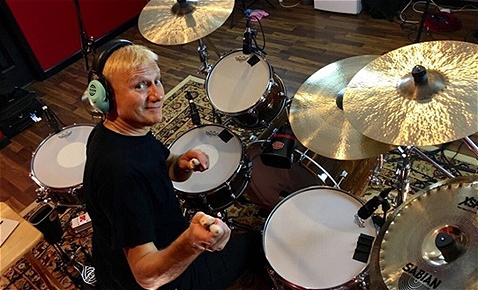 Saturday, November 9, 2019

Two separate two hour classes

Class 1 - 1 PM to 3 PM

Class 2 - 3:20 PM to 5:20 PM

Cost: $100.00

David Demeter and The Drum Lab welcome back Grammy award winner and international recording artist and educator Gregg Bissonette in a master class small group setting. Two drum sets, two hours and Gregg Bissonette.

Call 949.460.0054
CLICK IMAGE FOR POSTER

---
Rhythmic Flow Drum Set Clinic
with David Oromaner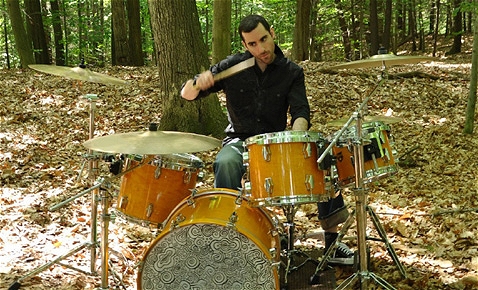 Sunday, September 16, 2018
3pm
FREE

DAVID OROMANER is an alumnus of The Collective School of Music in NYC. Some of the diverse artists David has performed with include Max Bennett, Llew Matthews (Nancy Wilson), Bob Quaranta (Mongo Santamaria), and Mambo NYC. As a drum instructor, David specializes in playing without tension and rhythmic coordination.

Call 949.460.0054
---
The Drum Lab Presents
Gregg Bissonette Master Class
For 12 Drummers Only!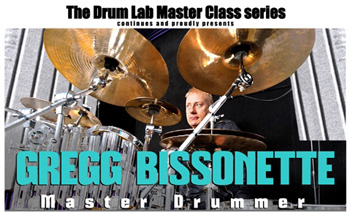 Saturday, July 14, 2018
1pm - 4pm
$200

This is a unique format for 12 drummers, two drum sets and Gregg Bissonette, where everything's on the table for discussion and exploration.

In Gregg's own words: "If you're willing to work on your weaknesses then you can be in a constant state of growth as a drummer." GB

Call 949.460.0054
or email thedrumlab@gmail.com
to reserve a spot!
---
Movement and Drumming Workshop
with David Oromaner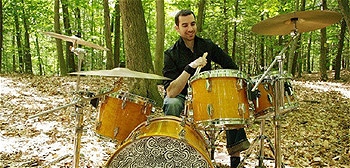 Saturday, April 7, 2018
2pm - 4pm
$15

Music educator David Oromaner will lead us through movement re-education then apply that to the drums. This workshop is intended for all drummers and will help with injury prevention as well as repetitive strain issues.

David is an alumnus of The Collective School of Music in NYC and also holds a bachelor's degree from University at Albany, a Masters in Education from Touro College in New York, and is a recipient of the prestigious Louis Armstrong Jazz Award.

Call 949.460.0054
or email thedrumlab@gmail.com
to reserve a spot!
---
LAST MINUTE DRUM CAMP
- A Once In A Lifetime Event -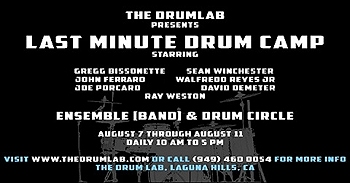 August 7 - 11, 2017

Starring Joe Porcaro, Gregg Bissonette,
John Ferraro, Walfredo Reyes Jr.
and Sean Winchester
CLICK HERE FOR FULL INFORMATION


---
The Drum Lab & Ken Klein Productions presents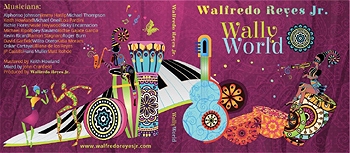 WALFREDO REYES JR. & WALLY WORLD
(Walfredo is a current member of Chicago. Other credits include Santana, Steve Winwood, Lindsey Buckingham, Jackson Browne & Christina Aguilera)
with special guests THE TACO TRUCK

Saturday, January 28, 2017

McCormick & Schmick's Pilsner Room
2000 Main Street
Irvine, CA 92614 Map

Doors open 5:30pm - Show starts 7:00pm

General Seating
Advance tickets $20.00
Tickets at the door day of event: $25.00

Advanced tickets can ONLY be purchased through The Drum Lab. No tickets will be sold by calling M & S Pilsner Room, only via Drum Lab site or directly by phone. Call 949.460.0054

After your tickets have been purchased, call McCormick's to make a dinner reservation to secure a preferred seat or table. McCormick's staff will always try to place you in the best seat or table available.

---
WALFREDO REYES JR. of Chicago The Band




CLINIC & MASTER CLASS 2017

January 29, 2017

Clinic 2:00 PM - $20.00

Raffle – 3:00 PM
Raffle ticket $10.00 (limit of two tickets per person)

Meet & Greet - 3:15 PM

Private Master Class – 4 PM to 6 PM - $120.00

Reservations: 949.460.0054

The Clinic plus the Meet & Greet: Walfredo will share his drumming and percussion concepts with the audience and his insights about music and the modern music business. Find out what it takes for a lifelong career in the music business from this veteran musician who's had a successful career over four decades.

The Master Class: Join this small and intimate group of 12 drummers and/or percussionists and spend two hours playing, learning and expanding your musical and rhythmic vocabulary with one of the greats, Walfredo Ryes Jr. (Masterclass participants may attend the Clinic at no charge and will receive a Wally World CD as a gift.)

Walfredo's credits include Carlos Santana, Traffic, Steve Winwood, Jackson Browne, Celia Cruz, Gloria Estefan, David Lindley, Ricki Lee Jones, Richard Marx, Sergio Mendes, Smokey Robinson, Robbie Robertson, Joe Sample, Boz Scaggs, Christina Aguilera, Ricky Martin, Johnny Hallyday, Khaled, Lindsey Buckingham and many others.

Sponsors include DW, L.P., Gilraltar, Regal Tip, Sabian, Beato and Remo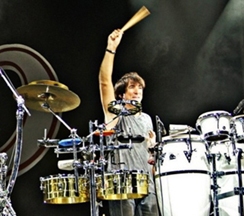 ---
CLINIC AND JAZZ WORKSHOP


with OUTSIDE PEDESTRIAN

October 9, 2016

Clinic: 4:00 PM - 5:00 PM
Jazz Workshop: 5:00 PM - 7:00 PM

With Drum Lab instructor David Oromaner and his band Outside Pedestrian. This is a great way for musicians interested in jazz to get more comfortable playing jazz and also get educated guidance and feedback from professional educators.

Click here for the selection of tunes and charts.

Reservations with deposit recommended.

Poster

Clinic: $10 - Clinic and Workshop: $30

Call 949.460.0054 or email thedrumlab@gmail.com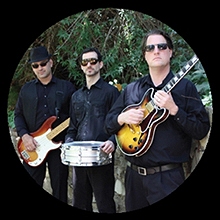 ---
WALFREDO REYES JR.
of Chicago The Band



PRIVATE DRUM & PERCUSSION LESSONS

September 10, 2016

Walfredo is a current member of Chicago and has also played with Santana, Steve Winwood and Lindsey Buckingham. In addition, he leads his own original band Wally World and just released a solo CD on iTunes and CD Baby. Amazing musician, teacher, mentor and friend. walfredoreyesjr.com

Congratulations to Chicago band members on their recent induction into the Rock & Roll Hall of Fame.

Reservations: 949.460.0054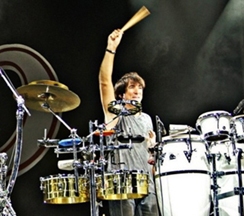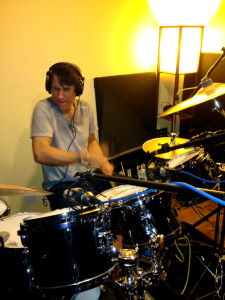 ---
TRIS IMBODEN & WALFREDO REYES JR.
of Chicago The Band



MASTER CLASS AND PERFORMANCE CLINIC

May 14, 2016

• Tris Imboden Drum Master Class:
2:00 PM - 3:20 PM
[Drum Lab Performance Center] $100.00

• Walfredo Reyes Jr. Percussion Master Class:
2:00 PM - 3:20 PM
[Studio A] $100.00

• Imboden / Reyes Performance Clinic:
3:50 PM
$20.00

Congratulations to Chicago band members on their recent induction into the Rock & Roll Hall of Fame. Show to premier on HBO in the spring of 2016.

Reservations: 949.460.0054

Poster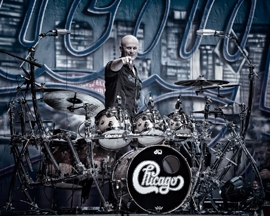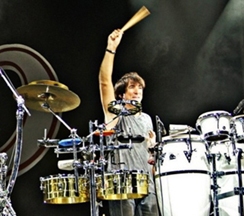 ---
THE BISSONETTE BROTHERS
2ND ANNUAL DRUM & BASS MASTER CLASS
AND PERFORMANCE CLINIC

February 13, 2016

• Gregg Bissonette Drum Master Class:
1:00 PM - 2:20 PM

• Matt Bissonette Bass Master Class:
1:00 PM - 2:20 PM

• Bissonette Brothers Performance Clinic:
2:45 PM

Selected credits: Matt and Gregg have played collectively or separately with David Lee Roth, Don Henley, Stevie Nicks, Eddie Van Halen, Boz Scaggs, Elton John, Ringo Starr, ELO, Buddy Rich Big Band, Santana, Joe Satriani, Toto, Steve Vai, Spinal Tap, Maynard Ferguson and Richard Marx. They have countless credits for movie and TV soundtracks.

Gregg is a current member of Ringo Starr's All Star Band and Matt is a current member of the Elton John band.

Reservations: 949.460.0054

Poster

Private Master Class and Performance Clinic: $100
Performance Clinic only: $20
---
CLINIC AND JAZZ WORKSHOP


with OUTSIDE PEDESTRIAN


and Special Guest RON KOBAYASHI

October 25, 2015
Clinic: 3:00 PM - 4:00 PM
Jazz Workshop: 4:30 PM - 5:30 PM

With Drum Lab instructor David Oromaner and his band Outside Pedestrian with special guest Ron Kobayashi on keyboards. During the workshop the students get a chance to play a choice of jazz standards with the band. This is a great way for musicians interested in jazz to get more comfortable playing jazz and also get educated guidance and feedback from professional educators.

Click here for the selection of tunes and charts.

Reservations Recommended

Poster

Clinic: $15 - Clinic and Workshop: $40
(Includes Raffle Ticket)
---
YOUTH MUSIC ROCKS

June 28, 2015 - 5:00 PM

The Drum Lab and Ken Klein Productions Present
Youth Music Rocks concert series with Derailed, Caitlin Murphy, The Taco Truck and The Occasions

Live in the Pilsner Room at:

McCormick's and Schmick's
2000 Main Street
Irvine, CA 92614
949.756.0505

Reservation Recommended

Poster
---
YOUTH MUSIC ROCKS

April 19, 2015 - 5:00 PM

The Drum Lab and Ken Klein Productions Present
Youth Music Rocks concert series with Pure Atoma, The Taco Truck, Caitlin Murphy & Rocky Kuner, Rikochet - Live in the Pilsner Room at:

McCormick's and Schmick's
2000 Main Street
Irvine, CA 92614
949.756.0505

Reservation Recommended

Poster
---